About Us
Balloontastic Ltd was established in 1997 and is operated by its owner, Richard Adams CBA in Abingdon, Oxfordshire. We have been supplying balloons for many different occasions ranging from a single balloon to huge corporate events.
The business is operated from a home workshop, from which we have and will continue to provide an extremely high quality customer experience. This is backed by hundreds of testimonials over the 23 years.
All work is carried out directly by Richard, a Certified Balloon Artist since July 2000. We make a point of ensuring that we keep fully up to date with new products being launched so that we can provide the very best and extensive range of products.
We stock a huge collection of latex and foil balloons in different sizes, shapes, colours, finishes and prints together with Aqua balloons, Clearz balloons, Bubble balloons, Letter and Number balloons. These can also be personalised in many exciting ways with our range of vinyl in various colours and finishes.
Below are some examples of what we can supply
Single Balloons
Balloon Deliveries
Event Décor for all kinds of celebrations – Weddings, Birthdays, Children's Birthdays, Anniversaries, Baby Showers, Corporate Events etc..
Printed Balloons
Balloon Sculptures
Personalised Balloons
Wedding/Party/Corporate favours
Novelty Chocolates/favours
And very much more…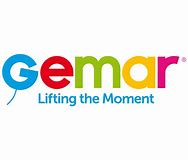 We are extremely excited about introducing the wonderful 'Gemar' balloons into our portfolio. These are made in Italy and come in a beautiful array of colours, designs and finishes – watch this space for a large selection of images throughout this website!!!